Program
Keynote Speech
Topos Modeling of Social Conflict: Theory and Methods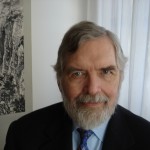 David L. Sallach (Argonne National Laboratory, University of Chicago)
Abstract: Category and topos theories provide a more expressive type of mathematical modeling and, thus, open the door to social models that are both rigorous and expressive. The present analysis draws upon four views of topos theory to construct a rich model of recognition-based logic. Topos categories provide support for: 1) set theory (and classical logic), 2) topological regions dualism. More elaborated structures support 3) a local intuitionist logic that can vary by situated circumstances and actor types, and 4) the specification regions of finely-differentiated classifiers. These tools define an integrated topos category of social recognition that makes possible diverse forms of local logic. The latter are then explored regarding their contributions to a mathematical model of social conflict. Categorial analysis of historical patterns, as well as a complementary simulation model, is used to illustrate the advantages of such an approach.
Modeling of Japanese business transactions; Evaluation of systemic risks, and stress tests

Misako Takayasu (Tokyo Institute of Technology)
Abstract: By analyzing the data of business partnership among firms in
Japan we confirm that the amounts of annual sales and transaction volumes between pairs of firms are deeply related with the underlying complex directed network structure defined from the transactions. The business-to-business money flow on the firm network is approximated by the so-called generalized gravity model which is formulated by the adjacency matrix. Based on this model we can quantitatively estimate the change of money flow caused by a change of network structure such as failure or merger of firms. Systemic risk events can be simulated by assuming global changes of the network structure.
Research Program for Social Architecture Design via Agent Based Modeling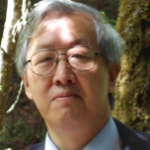 Hiroshi Deguchi (Tokyo Institute of Technology)
Abstract:Agent based modeling is essential to bridge different specialities for social architecture design. At first we focus on the methodology of ABM & Social Architecture Design where how evidence based policy science & translational communication are realized. Agent Based Social Simulation(ABSS) should be designed not for formal scientific verification but for combining fragments of knowledge of different specialities. ABSS supports better communication and the construction of common understanding among stakeholders of the problems. Next we focus on Service Chain and POE(Point of Event) Data for Industrial Structure Design. Service chain includes supply chain as a special case. "Value in use" means "Value added" and consumption at the point of service creation. We analyze "Value Added & Consumption" for value in use on service chain from service accounting point of view. Information resources pay an important role for service chain construction as a platform. Service We analyze how to design "Hyper Variety Service Chain Market". For the purpose, we analyze "Social & Organizational State Space Design" as double entry sate space. Axiomatic foundation of exchange is formulated as the extension of stock flow dynamics and single entry state space description. Exchange algebra is introduced as an abstraction of double entry bookkeeping system. In IOT era, double entry description is to be widely used for service process description not only in business firm but also in home. We apply exchange algebra to real world data processing & agent based social simulation for social architecture design. For the purpose we have developed agent based social simulation language SOARS and data compilation language(DCL) FalconSeed. FalconSeed stands for Framework of ALgebraic COmpilatioN for Social, Economical & Enterprise Data. We give an example of double entry data Streaming for point of energy events and its data streaming process. For designing home and community energy management system, we give a design prototype by agent based simulation with SOARS and FalconSeed. We can deploy calculation filters, that are developed by FalconSeed, on real world data streaming system after prototype testing by agent based social simulation. We have combined "Real World Data Processing" and "Agent Based Social Simulation" for designing Social Architecture.
Conference Program
Sep. 10
18:00-20:00
Welcome Reception

Restaurant wee_bee
Everybody who will attend AESCS2013 can join this reception.
It is better of you to bring your folding umbrella in case of the sudden rain.
Sep. 11.
10:00-12:00
Invited Talk1(Room 407)

David L. Sallach: Recognition-Based Logic and Social Conflict: Toward a Topos Model
13:30-15:00
Session A (Room 505)

Hao Lee: Does Stock Market Contribute to the Growth of Company? -An Agent-Based Simulation of Industrial Model in which Stock Markets and Goods Markets Exist-
Isamu Okada and Ichiro Takahashi: Exploring optimal wage incentive system using ABS
Shu-Heng Chen and Bin-Tzong Chie:Trust, Growth, and Inequality: An Agent-Based Model

Session B (Room 506)

Ihor Lubashevsky and Arkady Zgonnikov: Adaptation Dynamics of the Intrinsically Motivated Agent
Kumiko Kiso and Teruyuki Monnai: Preliminary Study on Method for Space Design Analysis Based on Human Behavior Semiosis Using Multi-Agent Simulator

Session C (Room 507)

Chaohui Zheng, Yi Liu, Bettina Bluemling, Arthur Mol and Jining Chen: Assessing Nutrient Mitigation Potentials of Chinese Livestock Policies: an Agent-Based Analysis
Shuang Chang, Manabu Ichikawa and Hiroshi Deguchi: Agent Based Simulation of Citizens' Channel Choice of Public Services Based on Social Learning
Jiao Xue, Manabu Ichikawa and Hiroshi Deguchi: Simulation Analysis of Vaccination Subsidy, with ABM Approach
15:30-18:00
Tutorial (Room 505)

SOARS Tutorial (http://www.soars.jp/)
Sep. 12.
9:00-10:30
Invited Talk2 (Room 407)

Wei Zhang: New trend of finance in big data errorCaneled
Hiroshi Deguchi: Research Program for Social Architecture Design via Agent Based Modeling
11:00-12:30
Session D (Room 505)

Fumiaki Kawachi, Masayoshi Muto and Yutaka Nakai:Emergence of Peace Resulting from TFT Strategy when Observing a Limited Number of Agents
Shiro Horiuchi: Mass Migration May Cause Cultural Accumulation in the Whole Population

Session E (Room 506)

Takashi Yamada and Takao Terano:Rule learning with adaptive learning and quasi fictitious play in "do-it-yourself lottery" with incomplete information
Takashi Yoshida and Setsuya Kurahashi:Snowball Sampling Analysis of Viral Marketing Campaigns Targeting Market Mavens
Chathura Rajapakse andTakao Terano:An Agent-based Implementation of Service System Interactions based on the ISPAR model

Session F (Room 507)

Masashi Miyazaki, Yoko Ishino and Shingo Takahashi:Effects of Word-of-Mouth Communication on Product Diffusion: A Case of Medical Insurance Product
Masaki Kitazawa, Takashi Yamada, Masakazu Takahashi and Takao Terano:Agent-Based In-Store Simulator for Customer Pedestrian Behaviors in a Supermarket
Alan Kirman and Juliette Rouchier:Moscow kiosks: sellers discovering about markets
14:45-
Social Tour and Conference Dinner at ASAKUSA
Sep. 13.
9:00-10:30
Invited Talk3 (Room 407)

Misako Takayasu:Modeling of Japanese business transactions; Evaluation of systemic riscs, and Stress Tests
11:00-12:30
Session G (Room 505)

Gabriel Awad and Hernán Alvarez:Challenges and Opportunities for the Meeting of Two Worlds
Zining Yang, Mark Abdollahian, Patrick Neal, Travis Coan and Birol Yesilada:Human Development Dynamics: An Agent Based Simulation of Macro Social Systems and Individual Heterogeneous Evolutionary Games
Dirk Van Rooy:Exploring the origins of prejudice with agent-based modeling.

Session H (Room 506)

Takanobu Mizuta, Satoshi Hayakawa, Kiyoshi Izumi and Shinobu Yoshimura:Simulation Study on Effects of Tick Size Difference in Stock Markets Competition
Jozef Barunik and Jiri Kukacka:Realizing stock market crashes: stochastic cusp catastrophe model of returns under the time-varying volatility
Tae-Seok Jang:A formal test of behavioral heterogeneity: the case of a structural stochastic volatility model
Banquet and Social Event